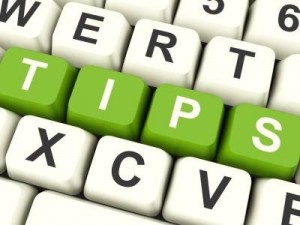 Setting up a trade show exhibit at a show is not enough to guarantee success. To maximize your investment, you need to develop a strategy that includes pre-show promotions, at-show promotions, and giveaways. To entice people to come to your booth, receive something of value, and buy your products or services.
Pave The Way to Success With Pre-Show Promotions
Once you become an exhibitor for a trade show, your name is listed in pre-show publicity, but you must take a proactive approach as well to ensure a steady stream of booth traffic.
1. Reach out to clients, past show attendees, and prospects to invite them to the show. Your invitation should include a reason for them to stop by your booth, such as an exciting demonstration or being the first to see a new product in your line.
2. The show is an excellent forum for meeting with clients. Before the show, reach out to those clients to set up meetings in your booth or over coffee, drinks, or meals.
3. Tie your show participation to your SEO strategy. Add your show schedule and information about your at-show promotions and specials to your website and blog, optimizing the page for search phrases people might enter to find industry shows. Make sure to link back to these pages in other blogs and publicity you do.
4. Don't forget social media. By using a scheduling tool such as Hootsuite, you can promote your presence at the show daily or weekly, invite the public, and advertise an upcoming demonstration in your booth.
Create At-Show Promotions That Draws In Traffic
Once you hit the exhibit floor, your goal it to make your booth so compelling that people stop dead in their tracks when they reach your booth.
5. Modern trade show exhibiting revolves around compelling graphics, interactive display and demonstrations, insightful presentations, and effectively-used technology.
6. Train your staff to welcome and engage visitors. You want them to qualify the visitors who are likely customers, but friendly staff can extract the information in a conversational tone that helps build relationships. Not every visitor will be a million dollar client, but they might be an influencer who can promote, ignore, or bad mouth your company based on interactions with your staff.
7. Consider livening up your booth with games, contests, and attractions. In-booth events encourage interaction and conversation.
8. Unless you are selling Slap Chops at a consumer show, you likely won't get many sales at the show, so make sure your at-show promotions include discounts and coupons for after show sales.
9. Continue to use social media at the show so attendees can keep up with the excitement while walking the show.
Effectively Use Giveaways As Trade Show Promotions
Giveaways are fairly universal at trade shows, but you should be clear as to what their purpose is and how they fit into your trade show strategy.
10. In planning, decide what the giveaways are supposed to do. Do they to increase name recognition, generate leads, reward customers, or produce actual sales? Imprinted items you offer visitors build your image in an intangible way, even if you leave them on the counter of your trade show booth for everyone to take.
11. Consider tying giveaways to an action, such as answering qualification questions or sitting through a demo or presentation. The more you expect people to do to score a giveaway, the better quality it should be. You can even have low cost giveaways for anyone who stops buy and a better quality item for customers and those who "work for it."
12. Choose your giveaways with care, as at-show promotions make an impression both at the show and later. A 2009 study show that memorable promotional products that are appropriate to your industry lead to sales in about 21% of cases, according to attendees at trade shows who responded to questionnaires. Ninety four percent remember getting a giveaway, while 89% recalled who distributed it. Over 89% said they liked to get freebies, while 69% reported that they kept them.
13. You want your trade show promotions to be distinctive and relevant to your business, but not cost too much or be so unique that they attract too many people with no potential. Universal items of appeal for today's trade show attendees include flash drives, styli and accessories for smartphones and iPads.
Pre-show and at-show promotions, including giveaways, work together to improve the effectiveness of trade show exhibiting.
About the Author
Jonathan Edelman provides exciting trade show marketing ideas, including advice about prize wheels, customizable scratch-off cards, money blowing machines, and other exciting trade show attractions. With years of experience in the trenches, he is an expert on booth displays, lead generation techniques, and networking with trade show vendors. Helping to build a referral-generating system, his ideas continuously lead to a boost in sales and revenue.