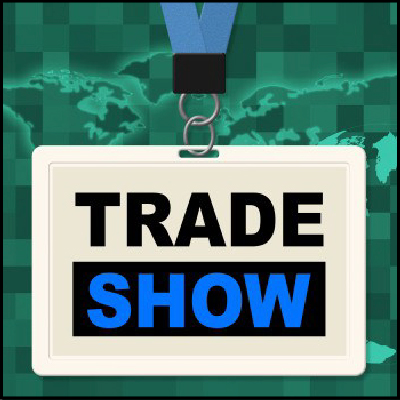 A Trade Show is an Investment in your company, and you should take the time to treat it as such. It may seem simple, but it takes time to…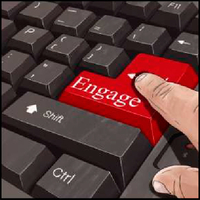 Better Ways to Engage Visitors At Your Trade Show Booth if you're a veteran marketer and trade show exhibitor, you may struggle to come up with…
When it comes to making an impression that dominates, the best marketers know that games at an expo can make you stand out and help you draw people in creating more booth traffic. You need ideas for games that will help your business stand out on the trade show floor and get noticed at a convention. Keep in mind that the very best trade show games are…read more…
While prospects are trading business cards & cell phone numbers, you can be giving away promotional products to the trade show attendees and swiping credit cards soon after! An emerging trend this year is that prospects are expecting giveaways. Handing out cost-effective promos at trade shows is essential for generating a high volume of brand exposure. But today, your promo items need to have a higher perceived value… read more…
Are you looking to transform your exhibit booth into a traffic-stopping destination? Using a Trade show display from the Trade Show Marketing company will help you turn heads, and attract the positive attention you are looking for at any expo or promotional event. Having an excellent booth design can be an instant draw for attendees, and when a booth oozes professionalism, it's guaranteed to be successful… read more…
EXPERT TRADE SHOW MARKETING RESOURCES AND TRADE SHOW IDEAS
Trade Show Marketing.com is the leading resource for today's trade show marketers, trade show designers, corporate planners, and marketing professionals who aim to be a dominating authority in their industry. With expert articles, insider tips, and creative marketing ideas, Trade Show Marketing.com is the ultimate authoritative resource for trade show marketing professionals and the only resource you'll need to become a powerhouse in trade show exhibition.
We've got our fingers on the pulse of the trade show marketing industry. Through the partnership of Trade Show Marketing.Com,TradeShow.News and PR Newswire, you will be the first to discover what's hot and what's not in the world of marketing. Lead, don't follow — keep Trade Show Marketing.com at your fingertips when you need your daily dose of marketing inspiration — it will have your competitors asking What's their secret! In the high stakes game of trade show marketing, you'll want to ensure that you and your marketing team have the knowledge to dominate the trade show floor at your next convention or trade show. Utilize the information and resources available at Trade ShowMarketing.com, the most powerful trade show marketing resource on the web, to stand out from the crowd.
Each time you read an article, marketing tip, or a new promotional idea, rest assured that you're receiving the best quality information on the web. Trade Show Marketing.com is powered by our parent company Promotion Store. Nothing beats experience. Promotion Store has been the absolute authority on trade show marketing and event marketing for over a decade. Promotion Store broke the mold with the introduction of revolutionary trade show marketing promotional ideas such as Blizzard of Dollars Cash Cube Money Machine, Prize Safe, and discount customized ad specialties. Today, Promotion Store continues to challenge and inspire trade show marketers from all over the world.
Beyond the wealth of information offered on their websites, Promotion Store provides expert trade show marketing consulting to help businesses drive traffic, sales conversions, and maximize return on investment. Make your next trade show a true success — contact one of our trade show marketing experts today at 800-573-3111.
Are you a pioneer trade show marketer? Are your trade show marketing ideas considered to be the best? We are always on the lookout for original ground-breaking articles to add to our extensive article database. In return for you contribution, we'll include your author biography and a quality link back to your site.