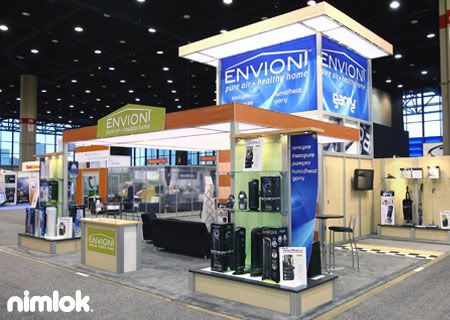 When it comes to traditional marketing methods, very few tactics yield the potential impact that trade show displays do. Sure, other promotional approaches may prove less expensive and may help an organization establish some sort of contact with a targeted consumer demographic. However, when it comes down to invaluable, face to face personal connections with possible clientele, attending trade shows simply can't be beat.
Are Trade show Displays Relevant To Broadening Your Promotional Reach?
While trade show displays offer endless opportunity for in-person engagement, exhibiting at these events does require various investments in time, resources and money. Companies that have never procured trade show displays may find themselves wondering if a venture into the marketing event circuit will prove a positive one. If your business is currently considering investing in trade show displays it's important to focus on a few key elements before moving forward to ensure that the endeavor yields an overall positive return on investment.
What To Know About Trade Show Displays As You Move Through The Process
Understanding all the relevant details associated with trade show displays can feel challenging to newcomers. However, keeping a steady eye on a few vital factors can help ensure your team is consistently making the best business decisions possible. Always consider the following as you move through the process for optimal results:
Set A Budget: And stick to it. Remember, allotted funds not only need to include the trade show displays themselves, but all associated and peripheral expenses as well, so plan accordingly. While remaining fiscally responsible at all times is critical, it's never okay to go cheap. Trying to work the room with inferior trade show displays can cause irreparable damage to your business image and reputation. Ante up enough so your trade show displays represent you as the industry leader you are, or find a better way to spend your marketing dollars.
Consider All Options For Trade show Displays: Remember, buying trade show displays isn't the only game in town. If outright procurement of trade show displays proves financially unrealistic, consider renting stands and booths. Many professional and reputable vendors will offer rental stands with many of the same features and options found in purchased stands. Your company will receive a customized look that will rival everyone at the event at a fraction of the cost. Best of all, you'll only need to pay fees when you actually use the trade show displays, rather than spending money storing and shipping an owned display.
Keep Trade show Displays Visually Engaging: Even if money is no object when designing your trade show displays, it's important to remember that more isn't always better at these events. Create trade show displays that are visually compelling, informative and welcoming without piling on a whole lot of unnecessary "stuff."
Choose Events Wisely: Choosing events also falls into the "sometimes less is more" category. Don't arbitrarily set up your trade show displays at every single industry event. Instead, remain selective about which functions will yield the most positive return. Unsure about a convention's potential? No problem – simply send a few staff members as attendees to check out the venue, crowd and competition for you.
About the author 
Jonathan Edelman is a trade show marketing consultant with more than a decade of experience in the trade show and conference marketing arena. Jonathan is the founder of Promotion Store, an online ad specialties store offering more than 750,000 imprintable tradeshow giveaway items. Edelman is also the founder of the premier trade show vendors directory Trade Show Vendors.com.