Harness the power of social media at your next trade show exhibit!
Gone are the days when you could stand at your trade show booth and leave with an endless supply of leads acquired through brochures and a handshake. The competition between trade show booths to attract potential customers has inflated in such a way that many companies go as far as incorporating theatrical productions, live music, body painting and karaoke to pull people from the aisle. Today's multi-billion dollar trade show industry demands participation in its culture of interactive booths. Whether your trade show exhibit budget is small or large, these unique interactive trade show exhibit marketing booth ideas are guaranteed to generate leads, social media chatter and sales.
Instagram photo scavenger hunt: Create a list of items/people/products at your trade show exhibit and provide this list to guests who attend your booth. Encourage your trade show exhibit attendees to snap photos of items on the list and upload to Instagram with a unique hash tag and your company name in the post. Make sure your trade show exhibit customers know they have to follow you on Instagram to be eligible for the win. Winners can be selected based on the number of items they are able to find on your list. Be sure to notify them of the win via Instagram!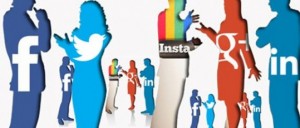 Money Machines: The presence of a Money Machine at your trade show booth or event marketing promotion acts as an incredible people magnet. Crowds and media can't resist the sights and sounds of swirling money or prize vouchers swirling around inside the Money Machine Cash Cube. If your goal is to grab attention and win over customers, the Money Machine is the ideal event marketing tool! With all of the excitement that happens while someone is in the Money Machine, it serves as a great opportunity to video record the experience and share on social media using your trade show exhibit hashtag!
Twitter: Similar to the old fashioned business card fish bowl, encourage your trade show exhibit attendees to Tweet your company a fun message, be sure they also follow you! Select one winner every hour and notify them via a Tweet on Twitter. For extra interaction, set up a "Tweet Booth" with laptops at your trade show exhibit for people to log in to Twitter on the spot and send the Tweets that moment!
Prize Toss: Prize Toss offers you a great way to engage customers by providing an "everybody wins" promotion. Similar to playing Skee-Ball, Prize Toss players attempt to get a puck into one of the top slots by tossing it at the Prize Toss board. If they land the puck in one of the top slots, they win the promotional prize listed. If they miss, the puck slides down into one of the lower prize slots, thanks to the incline provided by the lightweight, folding stand. There is always a winner with Prize Toss, making your promotion a success before it has even begun. Be ready to capture a photo of your winning customer to post on social media with your trade show exhibit hash tag.
Facebook Photo Booth: Your company banner serves as a great back drop for Facebook photos of your trade show exhibit visitors. Using your smart phone, have exhibit attendees' smile big holding one of your products, by themselves or as a group. Immediately post the photo to your company Facebook page and encourage those in the photo to like your page and tag themselves in the photo. We all know people who are shy about having their photo taken… To make it extra enticing to do so, hire a trade show promotional model dressed as your brand mascot to pose with your guests!
Yelp!: Today's tech savvy customers use review sites like Yelp to see what other customers are saying about your brand before engaging in business with you. Offer coupons to your trade show exhibit attendees for leaving a positive review about their experience with you on your Yelp page. This is another great opportunity to set up a "social media posting table" where guests can log in to Yelp directly from your trade show exhibit.
About the Author:  William Hall is a seasoned business coach specializing in branding, social media and promotional events. William has spent his career teaching businesses of all sizes how to stand out in the crowd using marketing dollars most effectively. His clients are continuously thankful for his out-of-the box ideas that lead to increased revenue, more clicks and a bigger online presence.