At the end of your trade show, you're going to look back and evaluate all of the decisions you made to execute the show. You're going to look at how much money you spent, did you go over your budget? You're going to look at any growth your social media channels experienced, how many new likes and followers did you get? You're going to look at how many leads you captured, how many of those leads are convertible to spending customers?  Some of these you have direct control over. Others, like the quantity and quality of leads captured are influenced heavily by the people capturing these leads. Did you staff your booth with real employees, or were they contracted staff? We all know that leads are what makes exhibiting at a trade show worth the money. Here are some great ways for training your staff to qualify leads from a trade show exhibit: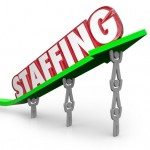 Unless you are exhibiting at the type of trade show geared towards sales (most are not), encouraging your staff to sell to attendees will be futile. Most people who attend a trade show are there to learn about an industry, see competing new products/services, make industry contacts/relationships, listen to a seminar and grab some free fun stuff! Considering the non-purchasing mindset of attendees, attempting to sell to them could hurt your chances of developing that relationship. Instead, encourage your staff to have more casual conversations with guests. Effective sales representatives listen more and talk less. Your staff should focus on the leads situation and desires to identify what they really need. This allows them to discover their underlying problems and relate to the customer. Once this rapport is developed, it's much easier to convert a lead to a sale. Rather than handing a guest a contact capture form on a clipboard, have your staff fill the forms out for the guest. This casual approach to data gathering makes for a less intrusive experience.
Trade shows are notorious for aisle sharks. You know the people, the ones who stand two feet outside their booth into the aisle obnoxiously intimidating people to step into their exhibit and look at their product. Many old fashioned sales managers believe this is the best way to make a sale…"Grab them before anyone else does!"  Instead, take a different approach, train your staff to approach people in a non-intrusive manner. People don't want to be forced into your exhibit, they certainly don't want to feel pressured to buy. This is a great example of a time to utilize a live promotion at your booth.
About the author: William Hall is a seasoned business coach specializing in branding, social media and promotional events. William has spent his career teaching businesses of all sizes how to stand out in the crowd while using marketing dollars most effectively. His clients are continuously thankful for his out-of-the-box ideas that lead to increased revenue, more clicks and a bigger online presence.